GreenScore is a configurable algorithm within the GreenSuite platform that allows utilities to present an energy efficiency score to its customers.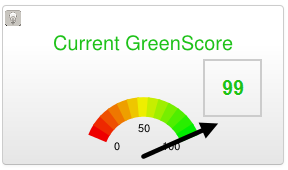 What could make up the GreenScore?
Percentage decrease in energy consumption versus previous year
Appliance upgrade
Completed activities within GreenSuite's My Plan
Frequent views of energy usage data
Why is the GreenScore important?
Creates a sense of community
Adds a competitive element to energy efficiency efforts
Provides a benchmark to compare efficiency activities
Allows utility to promote desired energy efficiency behaviors