The GreenSuite team was researching methods to further simplify the usage graphing functionality within the GreenSuite platform. The aha moment occurred when the following question was asked "Aren't customers essentially looking to answer a question when they review a graph?".
The Question and Answer Engine was born.
As the following screenshot displays, GreenSuite utilizes a question-based navigation to drive usage graphs.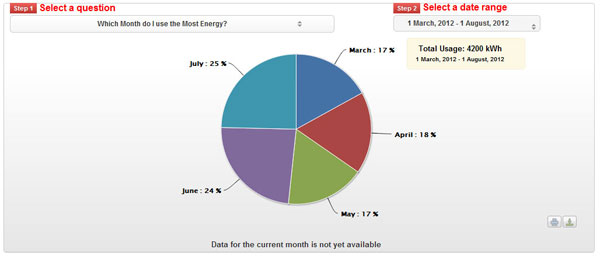 The
Question and Answer Engine
is part of GreenSuite's
Energy Information Portal
and
Water Information Portal
.